WHAT'S NEW
Martin Oliver puts a spotlight on a growing controversy  In Australia and overseas, government authorities sometimes remove children from their families. We've all seen the...
EVENTS
InfoReset: Australian/New Zealand Tour 2018 InfoReset Seminars is an exploration of finding solutions to some of humanity's most profound challenges. In an attempt to deliver...
Escape for a peaceful 3 day mindfulness retreat in the beautiful Scotsdale Valley, Denmark, a relaxing pristine environment, staying in a lovingly furnished pole...
Living Well Radio
Anthony Grzelka stepped into the media's psychic spot light over thirteen years ago and...
EATING WELL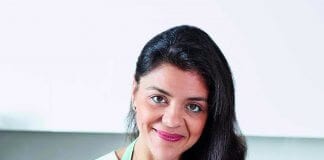 Chef Sabrina Ghayour's new book Feast looks set to follow the successes of her debut book, Persiana, which "demystifies" Persian cuisine, and her best...
Hand in PAW with Hare Krishna by John Murphy For anyone journeying down the Inglewood end of Beaufort Street these days, there's a unique place that...