Conscious Living Expo
WHAT'S NEW
Martin Oliver puts a spotlight on a growing controversy  In Australia and overseas, government authorities sometimes remove children from their families. We've all seen the...
EVENTS
7 nights Women's Retreat on Magnetic Island to rest.. reflect.. release.. and renew  A guided journey of self-discovery and inner reflection set in an intimate...
Gaia's Organic Gardens is a passionate not-for-profit organisation dedicated to changing the world, one veggie garden at a time. This local, non-for-profit organisation based...
Living Well Radio
Ex Economic Hit Man, John Perkins exposes the clandestine operations that created the current global...
Larissa shares her passion, journey and connection. The essence of Wyld Tribe is to gather the...
EATING WELL
Eating a healthy and nutritious diet not only is good for you but it keeps you looking young and your energy levels high, so...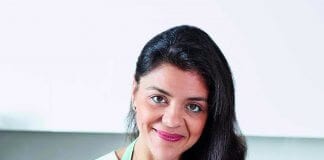 Chef Sabrina Ghayour's new book Feast looks set to follow the successes of her debut book, Persiana, which "demystifies" Persian cuisine, and her best...
Conscious Living Expo